Mikimoto
CHARACTERISTICS OF MIKIMOTO WOMEN'S JEWELRY
A traditional style icon of glamour and sophistication, the pearl jewelry trend has seen a recent resurgence. The alluring beauty of this precious gem of the sea is the defining feature of Mikimoto jewelry. As the creator of the world's first cultured pearl, Kokichi Mikimoto's vision for elegance drives the creation of each fine, extravagant piece. Dedicated to the finest quality of craftsmanship, from the birth of the pearl to the precautious care of harvesting, sorting, and matching, Mikimoto highlights superior quality at every stage. Ideal for every woman, each piece is defined by the one who wears it.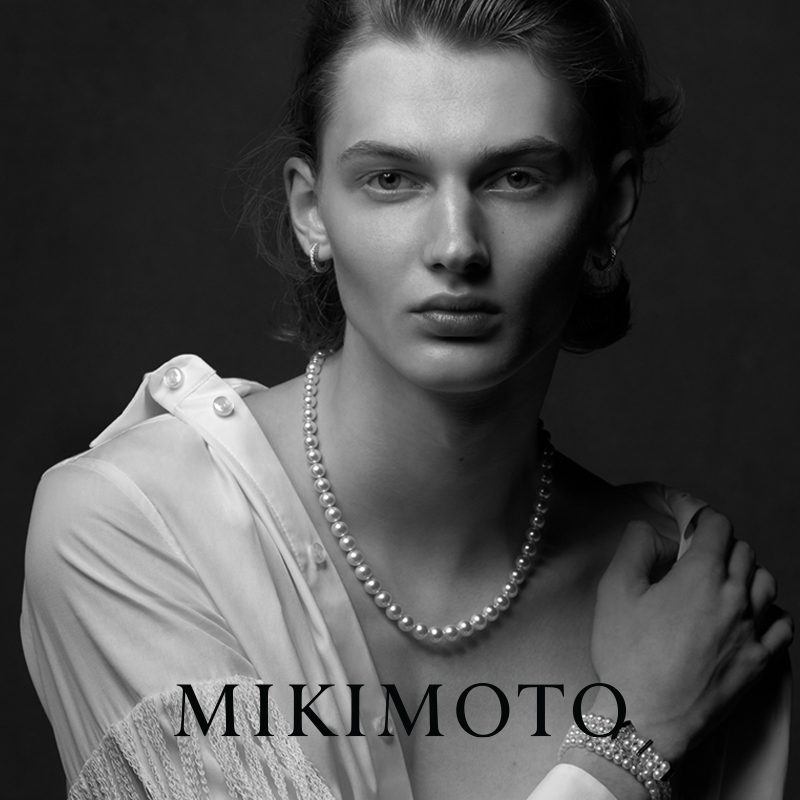 POPULAR MIKIMOTO WOMEN'S JEWELRY STYLES
Adorn the one you love with the finest cultured pearls in the world. Flawless in design, the diverse collection of styles can be matched to any aesthetic. The popular pearl lariat necklace features a dainty chain, perfect for dressing up or down, while the similar pearl station necklace offers the addition of a unique mechanism that allows you to place pearls however you choose. Other styles include the classic pearl pendant, a necklace designed to highlight the precious gem. Additionally, with a small M charm and white gold infinity clasp, their pearl bracelet is the perfect accent to any outfit.
ADDITIONAL MIKIMOTO WOMEN'S JEWELRY STYLES
Mikimoto pearl earrings and fashion rings are subtle statement pieces that enhance the beauty of the wearer. Both Mikimoto earrings and fashion rings feature South Sea and Akoya cultured pearls complimented by deep sapphires and brilliant diamonds. Earrings can be found in a range of styles, from dainty studs to opulent drop earrings. Delicate clusters of pearls come together for a modern feel, while glittering pearl drop earrings accented with diamonds offer a bolder look. Inspired by the warmth of nature's dew drops, Mikimoto fashion rings are characterized by 18K pink gold bands set with an Akoya cultured pearl and diamonds.
WHY SHOP MIKIMOTO WOMEN'S JEWELRY AT BENARI JEWELERS?
BENARI JEWELERS continues to offer an unparalleled selection of designer fashion jewelry, wedding bands, engagement rings, and more. With over fifty years of experience, BENARI JEWELERS is your one-stop shop for exploring bridal jewelry pieces to high-fashion Mikimoto rings and necklaces. Located in Exton and Newtown Square, Pennsylvania, we welcome the nearby residents of Philadelphia, West Chester, and Downingtown to explore all we have to offer in-store. Our experienced staff offers jewelry and watch repair, as well as onsite cleaning and resizing. Visit a store near you, to see our stunning collection of women's jewelry.