Fashion Rings
CHARACTERISTICS OF FASHION RINGS
A never-ending journey through art, luxury, and beauty, fashion represents one of the most cutting-edge aspects of human creativity. And when it comes to fashion and jewelry, one of the best representatives of the concept is fashion rings. The style expresses itself in a thousand different ways, and here at BENARI JEWELERS, we showcase fashion rings from the top designers in the industry. Their inventive styles, reflective of their own iconic atelier tastes, come with so many variations that you're sure to find the right piece to suit your personal tastes, no matter what you find most beautiful.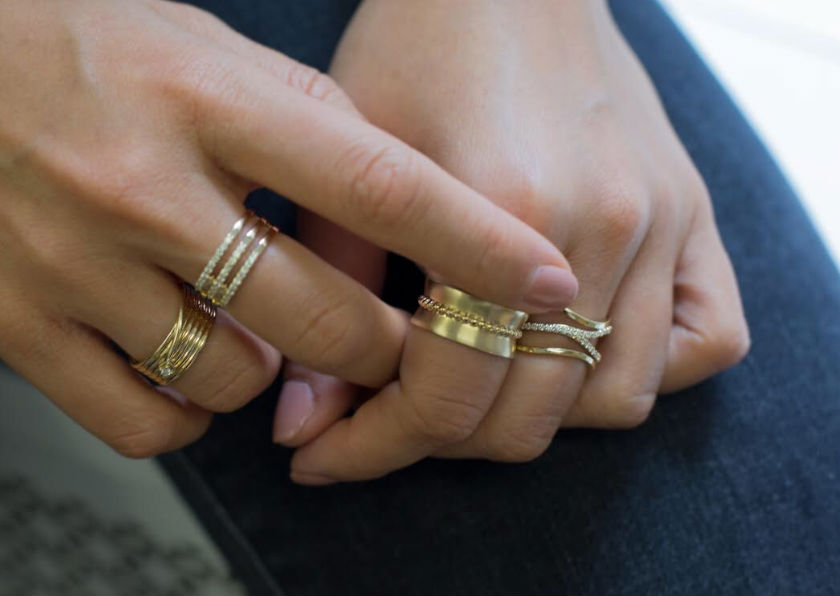 POPULAR COLLECTIONS OF FASHION RINGS
With so many distinct fashion rings, it's hard to know where to start, but Luvente is an ideal representative: Their rings celebrate the beauty of colored gems, ranging from the mild green of peridot to the flowery boldness of pink corundum. No matter which of their rings you pick, a Luvente ring is a 14k gold treasure that carries with it a springtime delight at any time of year. If you're fond of color, Fana also offers its Gemstone Rings collection, which, as the name implies, features diamond-studded rings that benefit from the added saturation of rubies, sapphires, and emeralds.
ADDITIONAL FASHION RING COLLECTIONS
Marco Bicego is a marvelous choice when it comes to fashion rings that embrace contemporary cool and ancient style. The Masai collection, for example, is named for the elaborate stacked bead jewelry of the African Maasai people. The iconic designer, inspired by the tribe, designed this collection of fashion rings around the principle of stacking textured gold bands on top of each other—often with multiple tones of gold, such as 18k rose, yellow, and white gold. And if you're fond of texture on your fashion ring, Gucci has you covered with its pink opal and studded gold Le Marché des Merveilles collection.
WHY SHOP FOR FASHION RINGS AT BENARI JEWELERS?
For over 50 years, BENARI JEWELERS has honed a discriminating palate when it comes to fashion rings. The delightful brands we carry have been selected because of their ability to consistently maintain exacting atelier standards when it comes to designing their rings. In addition to fashion rings from brands like Barbela Design, BENARI JEWELERS is pleased to be able to offer other fashion jewelry, including necklaces and bracelets, to our customers. Our engagement ring and wedding band selections are second to none. If you're interested in the services and jewelry BENARI JEWELERS provides, call us at 866-363-0808 or visit our Exton or Newtown Square, Pennsylvania showrooms today!