OUR TEAM
At Benari Jewelers, we staff well-trained and professional individuals who maintain expert skills required to best service your watches and assist you in our showrooms. Each of our beautiful locations has a jeweler and expert in watchmaking to guide you to the best decision for a new timepiece or to service a favorite item of luxury. Our horologists are certified through several prestigious programs to maintain their continual knowledge of amazing timepieces like the many Rolex models in our selection.
CONTINUED LEARING OF EXCELLENCE
With regular and strict training in some of the most cutting-edge watchmaker workshops, our team can efficiently service your Rolex. Our Exton location is an Authorized Rolex Servicing Center. We will happily adjust the length of the bracelet as well as restore historical timepieces with equal proficiency. Ask about our watch cleaning services to maintain a pristine piece that you enjoy wearing. Professional standards and compelling customer care are two forces that continue to drive the team at Benari Jewelers.
PROFESSIONAL AND EFFICIENT
Our team caters to the needs and desires of our customers, their dreams are our goals. Between our incredible selection and wonderful people, we are sure we can assist you with your luxury timepiece needs. The watchmakers we employ scrutinize each part of your Rolex during routine maintenance as well as important repairs to retain the original beauty and sustained functionality of the watch for years to come.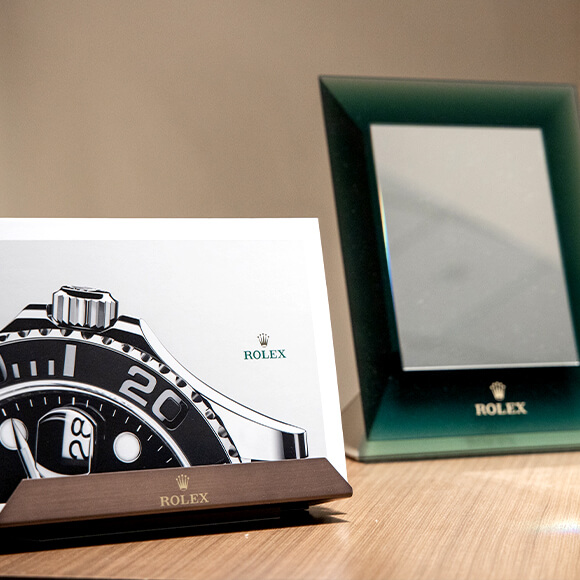 LUXURY WATCH SERVICES AT BENARI JEWELERS
We look forward to building relationships with our customers at Benari Jewelers that will last a lifetime. Our team knows that your Rolex will sustain for generations and as such should be treated with the utmost care. Allow our team to bring out the original beauty and overhaul the movements to make sure each model retains its original perfection for each life the watch lives. Trust that we will always be available to service your luxury timepieces in our two convenient Delaware Valley locations.