Why Choose Custom Jewelry Design With BENARI JEWELERS?
October 20th, 2017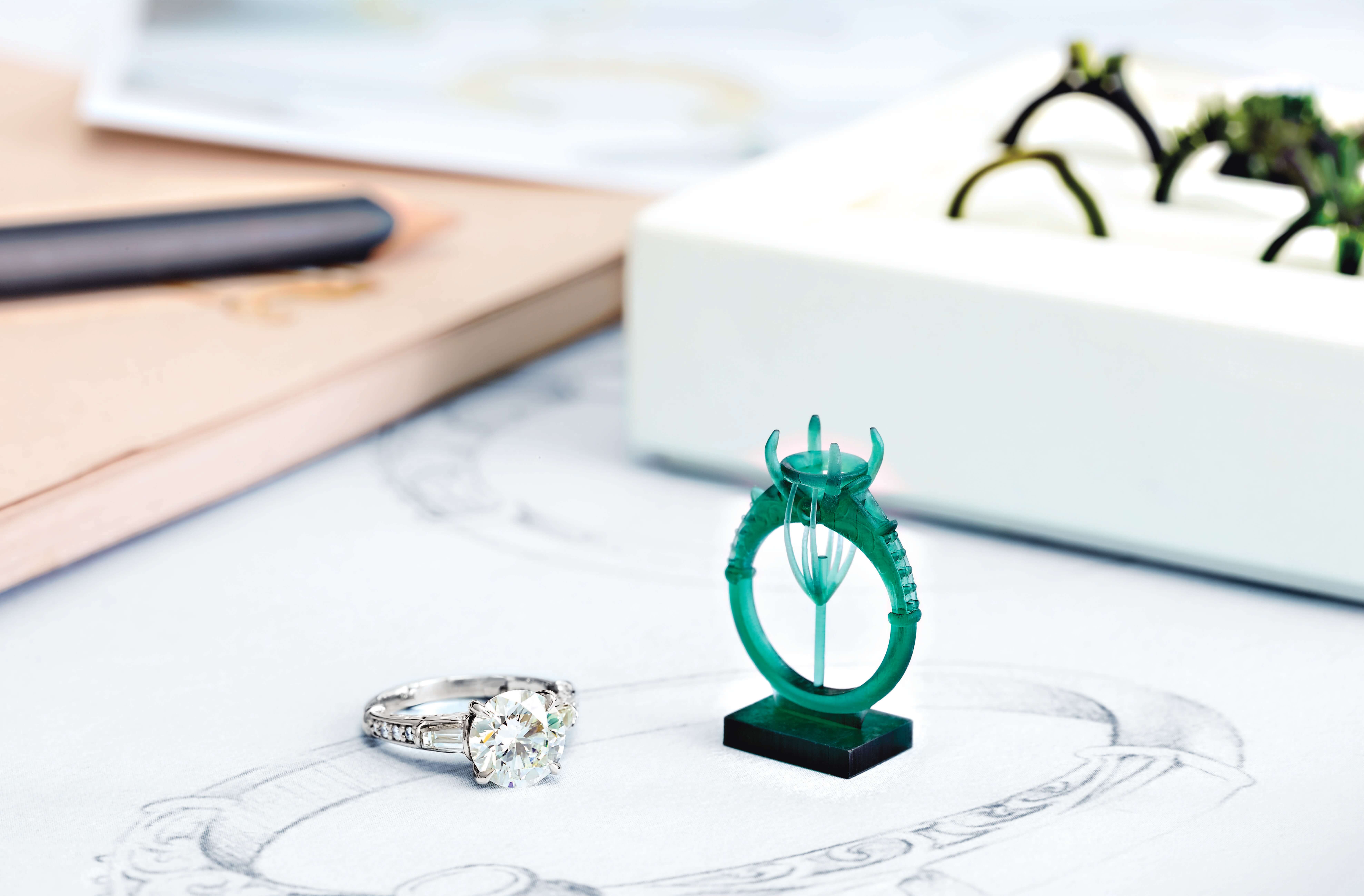 For decades, at BENARI JEWELERS we have long been committed to being the Philadelphia area's first choice for the best in bridal jewelry, fine jewelry, and timepiece fashions.
As a part of this ongoing dedication to quality, BENARI JEWELERS is proud to extend an array of comprehensive custom jewelry design services in our Exton and Newtown Square locations, all meant to help our customers realize their fine jewelry dreams. Completed entirely on-site by a team of American Gem Society (AGS) certified professionals, our design process utilizes the latest in jewelry making technologies to create an array of pieces as distinctive and unique as the people who wear them.
If you're not sure if creating a personalized piece is right for you, here are two reasons for choosing customization with BENARI JEWELERS!
Reasons for Choosing Custom Design at BENARI JEWELERS
Reason #1: Participation
Probably the reason we most often hear for our clients choosing custom jewelry design with BENARI JEWELERS, is that they love the large amount of participation they have with each and every step of the design process. From initial planning to final review, you will have a front-row seat through your piece's entire design and development.
More than just ensuring that your customized piece will be exactly how you imagined, this high involvement will create an irreplaceable connection to your custom pieces. This intimate bond is what will make any custom engagement ring, wedding band, or another fine jewelry gift all the more special to the receiver.
Reason #2: Individuality
Another big reason our customers choose custom design with BENARI JEWELERS is the level of personalization and individualization that these services allow. Starting with the initial conference, throughout the jewelry making process you will be able to choose from an array of designs and materials to create the exact piece you want.
In addition to this large selection of aesthetic and jewelry-related available at BENARI JEWELERS, our experienced custom design staff are also experienced at utilizing any vintage, antique, or family heirloom pieces into the creation brand-new fine jewelry item.
Visit BENARI JEWELERS Today to Learn More about our Custom Design Services!
No matter your reasons for choosing custom design, the jewelry making experts of BENARI JEWELERS are here to help! With years of experience in the Exton and Newtown Square area, our team is skilled at creating any engagement rings, wedding bands, anniversary jewelry, and fine jewelry pieces including necklaces, earrings, bracelets, fashion rings, and much more.
Additionally, through the usage of cutting-edge equipment, BENARI JEWELERS is also able to engrave and personalize any piece of bridal jewelry, fashion jewelry, or timepiece quickly and without damage to the piece.
Further, if you already have the fine jewelry item of your dreams, at BENARI JEWELERS we are also thrilled to offer in-house jewelry repair and watch repairs to ensure that your perfect piece will remain beautiful for a lifetime.
For information on custom design, or to make an appointment with a jewelry making team member, please visit our "Contact Us" page, call 866-363-0808, or stop by either of Exton or Newtown Square, Pennsylvania locations today!