The Perfect Match: How to Choose the Right Diamond for Your Engagement Ring
July 1st, 2019
Choosing the right diamond can seem like an overwhelming task to take on. We're all familiar with the classic styles, but the fact of the matter is, diamonds of all kinds have so much more to offer your ring finger. Why settle?
Our opinion? You deserve the best. Read on to hear our exclusive take on how to choose the right diamond for your needs.
Money: It Makes the World Go Round
The baseline for any purchase of this magnitude will, inevitably, be your budget. Luckily, with a bit of knowledge, you'll be able to make every penny stretch (allowing you to get your hands on that Hearts on Fire ring you've had your eye on since forever).
What makes some diamonds more expensive than others? Carat size is generally the first thing people think of when they take the matter into consideration. This is far from the only factor, however.
Carat size is one of the four C's of diamond classification, the other three being color, cut, and clarity. Together, these attributes will determine the market value of the stone; giving yourself some leeway in one category will allow you to indulge more lavishly in another – a slightly off-color diamond will cost significantly less than one of a purer white one, meaning you can choose one of a larger size or of more sublime clarity while still spending comparably.
How to Choose the Right Diamond for Your Style (and Lifestyle!)
It's tempting to assume that you can throw any old stone on your ring without much difference between selections, but the fact of the matter is that the diamond you eventually choose will play a significant role in the character of the engagement ring when all is said and done, not only aesthetically, but practically, as well.
Are you an active woman, on the go, working with your hands, getting down and dirty? You'll certainly want to steer clear of cathedral cut diamonds, which have the tendency to snag fabric or even snap off under duress. Are you into a feminine look, or would you prefer something more androgynous? You would be surprised at how much of a difference the diamond chosen will make on your final outcome.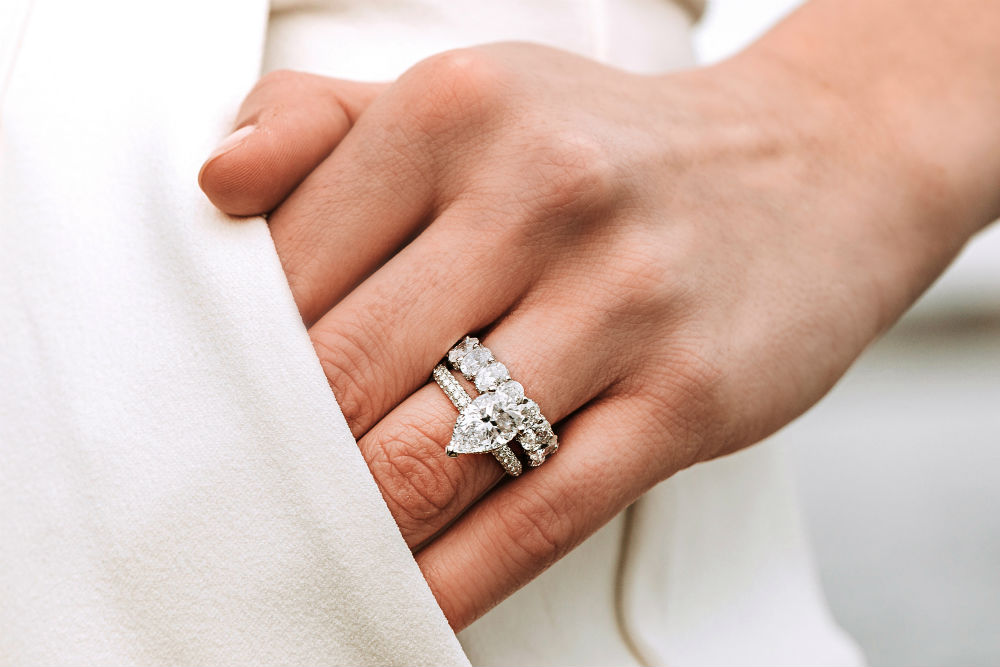 BENARI JEWELERS Loves Diamonds Just as Much as You Do
The question of how to choose the right diamond is universal and timeless conundrum, but with a little help from our team, you'll be able to hone in on just the style of diamond to suit your preferred look. BENARI JEWELERS has been the guiding light for couples of all walks of life in Newtown Square and Exton, Pennsylvania for longer than we can remember. We're more than happy to add your name to that growing list of satisfied clients.

One thing is for sure: whatever you're looking for, we've got in our catalogue without a shadow of a doubt. Give us a call to schedule a consultation on how to choose the right diamond for your engagement ring or wedding band, or stop by one of our shops to get the scoop straight from the source.