Statement Earrings: The Perfect Summer to Fall Wardrobe Transformation Accessory
November 1st, 2019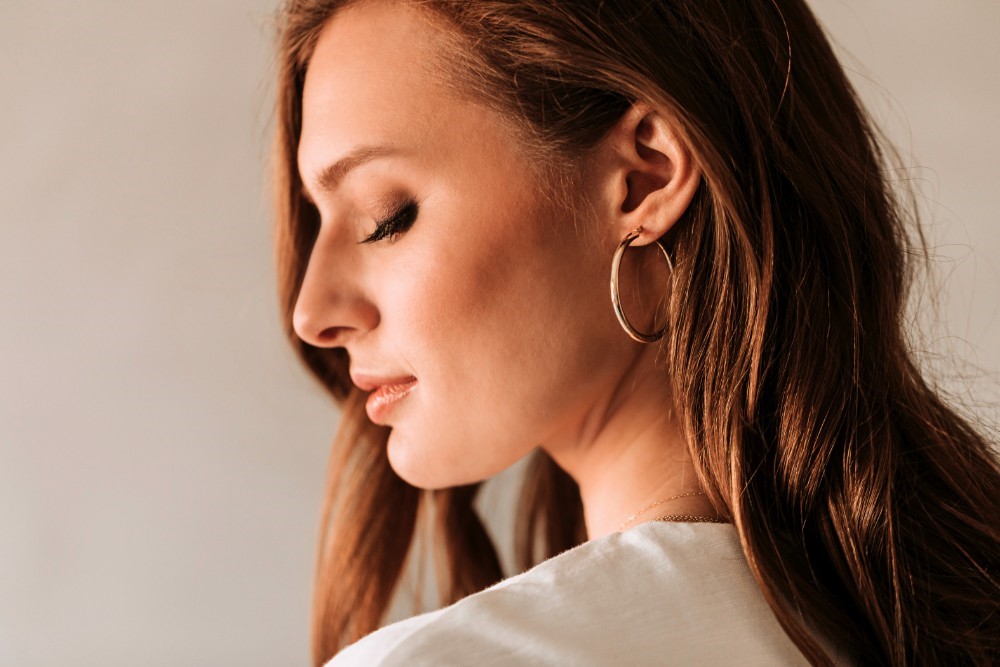 Cold weather may be near, but fall?s accessory game is heating up. The fun, playful statement pieces of summer are sticking around and gold statement earrings are especially in. There?s no need to go super oversize or abstract, though you certainly can if you wish. The most versatile pieces feature subtle surprises, either in structure, size, length, or color. Whether you opt for subtle or extreme, know what to pair these statement baubles with to keep things ? la mode.
Styling Tips to Accentuate Fall?s Statement Earrings
A good rule of thumb is ?everything in moderation.? Polished looks are balanced. There are tons of really great, chunky geometrical options that can add a touch of glam to an otherwise casual outfit like denim.
Chandelier earrings are basically the new classic when it comes to trendy, fun earrings; they go with just about everything, but look especially chic with a clean, simple outfit. The same goes for gold hoop earrings. This fall?s oversize iterations add a modern flourish to the classic silhouette.
Another favorite in our fall accessory lineup is something with a little glitz and glam. Opposites attract when it comes to this particular style—pair a super sparkly set of gold statement earrings with something tailored, like a preppy blazer to balance out the high fashion mixed with high street style.
One of the most exciting statement earring styles is the artsy and avant-garde creations that add a touch of the eccentric. If you?re into that sort of thing, don?t be afraid to go all in. Pair a cool set of gold baubles with dainty necklaces and stackable rings. This is the fall trend for the girl who knows her way around some serious accessories.
Three Brands Embracing the Look Right Now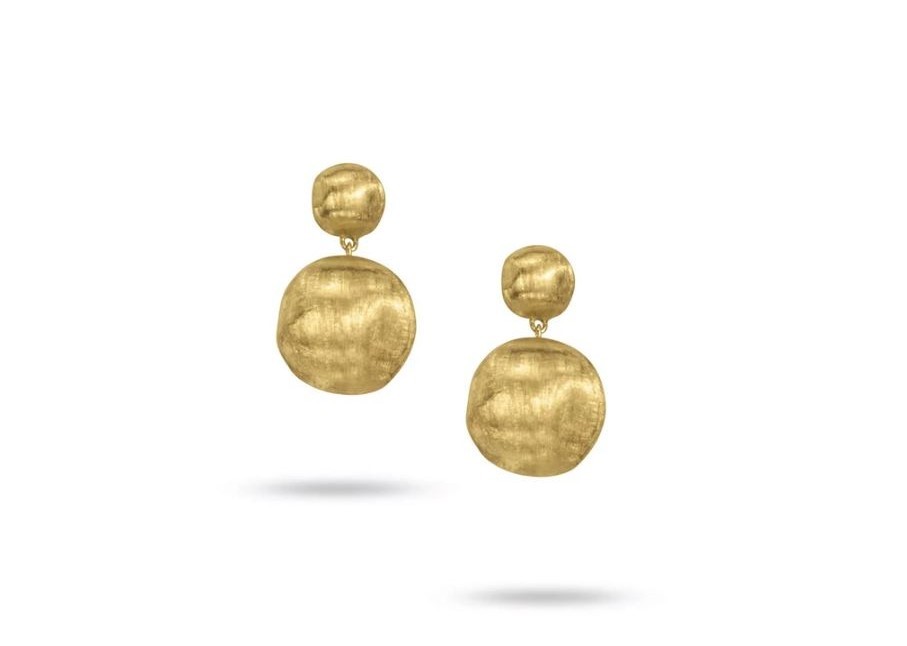 Marco Bicego?s Venetian-inspired jewelry is the perfect mix of subtle glamour with a chic feel. A romantic take on the popular geometric shape trend, Marco Bicego?s Petali collection features 18k yellow gold drop earrings made of two daisy-like blooms with bright diamonds as the flowers? centers.
The designer?s Africa Constellation earrings further the play between shapes and textures with a pair of 18k yellow gold drop earrings featuring a string of four luminous gold bulbs, the last of which boasts a constellation of pave set diamonds for a bold, exotic look.
If you?re into a subtle rockstar-glam feel, John Hardy has several collections that put a modern twist on classic standbys. Case in point: A pair from the Legends Naga collection takes a class pearl drop earring and modernizes the look with an almost ?90s-era rocker or goth vibe. The result is a little bit rock n? roll, a little bit avant-garde.
The statement earring look seen practically around the world already this season is a huge assortment of hoop earrings, and Heart?s on Fire has some seriously delicious designs. A particularly striking pair is the Aerial Eclipse hoops that feature a bottom crescent dripping with round diamonds set in gold detailing. A gorgeous mix of gold and diamonds, shapes, and textures. They?re geometrical, glitzy, and totally on trend.
Find Statement Earrings and More at BENARI JEWELERS
Fall is already underway; grab your friends and come on in to try on some of these looks! Send us an email with any questions you may have; otherwise, stop into our Exton or Newton Square locations to talk to our staff and explore more of the beautiful statement earrings we carry.