Sapphire Birthstone Jewelry Trends: Modern Designs with a Classic Gem
September 5th, 2023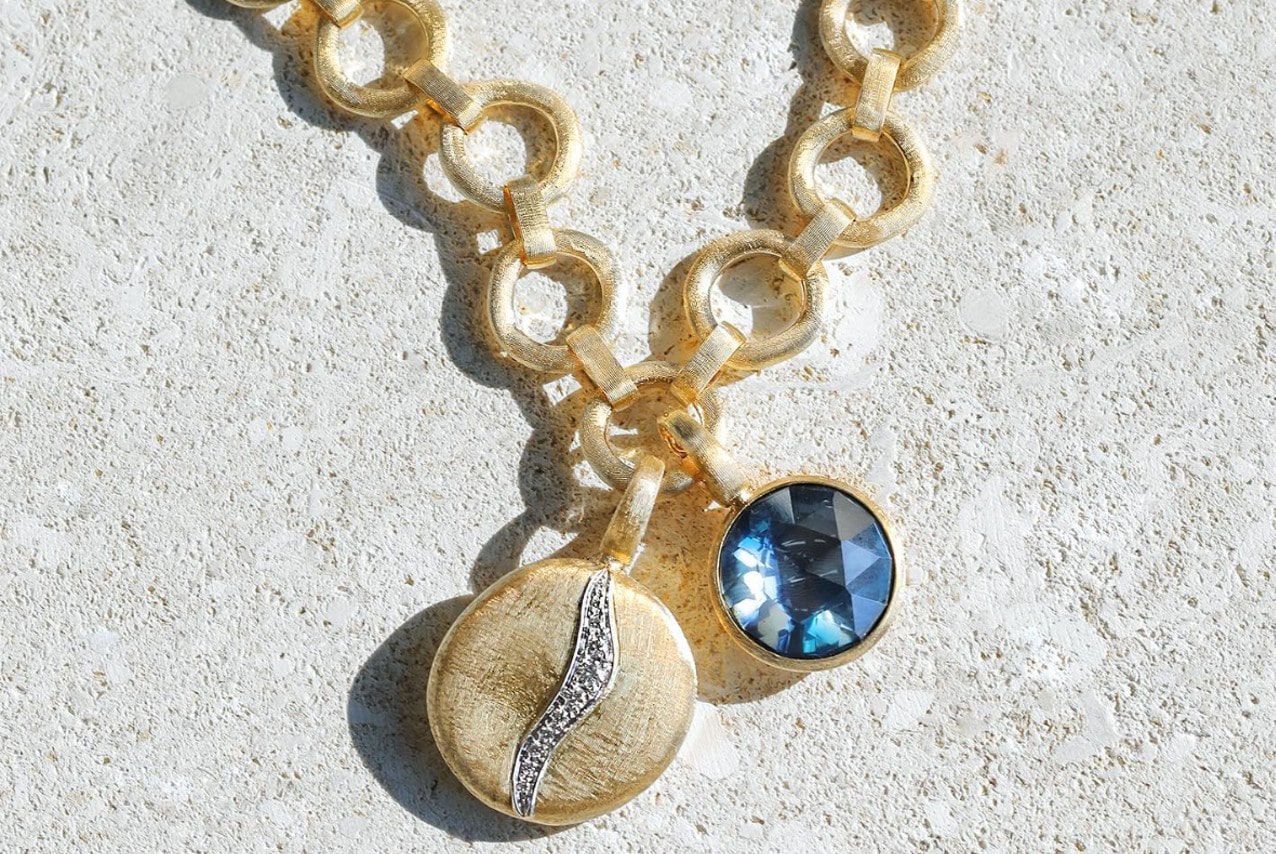 For everyone with a September birthday, sapphire birthstone jewelry offers a world of endless possibilities, combining elegance, sentiment, and timeless allure. As a symbol of wisdom, loyalty, and purity, sapphire holds a special significance, making it the perfect gift to celebrate birthdays, anniversaries, or any cherished occasion. Join us at BENARI JEWELERS on a journey of discovery as we explore an array of sapphire jewelry gift options, each one uniquely crafted to add a touch of splendor and elegance to the lives of those born in the month of September.
Simple Stud Earrings
Versatile and timeless stud earrings, like these exquisite sapphire studs from Simon G., effortlessly embody elegance and sophistication while providing unmatched comfort. These accessories are the epitome of understated glamor, adding a subtle yet impactful touch to any outfit. With their understated design, sapphire studs complement both casual and formal attire, making them a must-have in any jewelry collection. The beauty of studs lies in their secure fit, allowing you to wear them all day and night without them getting tangled or in the way.

Band Together Your Meaningful Moments
Celebrate the everlasting love and cherished bond you share with your September-born partner by gifting them a symbol of eternal devotion – a stunning sapphire wedding band from Tacori. Whether you are embarking on a new chapter and saying "I do" or seeking to upgrade your beloved's current wedding band, this sapphire ring is the perfect choice to mark this special milestone. The allure of the sapphire gem, with its deep blue hue symbolizing loyalty and sincerity, beautifully complements the symbolism of marriage. This Tacori sapphire wedding band is a timeless and elegant choice that will stand the test of time, just like the love shared between you and your partner.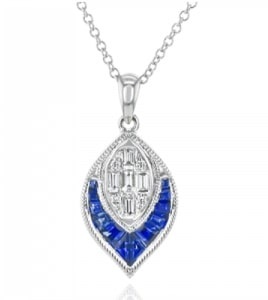 Rare As This Gemstone Cut
When it comes to finding the perfect gift for a September-born loved one, baguette-cut sapphires are an exquisite choice that exudes sophistication with their rarity. Among the array of sapphire jewelry options, the baguette cut stands out for its distinctive charm. One stunning example is this baguette-cut sapphire pendant from Simon G. The rare cut of these gems highlights the sapphire's velvety blue hue, creating a mesmerizing play of light and shadows. As a limited and sought-after design, the baguette cut sapphire pendant becomes a truly meaningful and special gift, perfectly embodying the rare qualities of both the gemstone and the recipient.
Pretty in Pink
Pink sapphires offer a delightful and unexpected twist on the traditional blue gemstone. Embracing the rosy hue of pink sapphires adds a touch of femininity and romance, making it an ideal choice for celebrating your love. This pink sapphire wedding band from Hearts On Fire is a stunning piece that is sure to turn heads wherever you sport it. Crafted with rose gold, this exquisite wedding band not only beautifully complements other bridal jewelry but also serves as a stylish fashion piece that can be worn every day.
Shop September Birthstone Jewelry at BENARI JEWELERS
Discover the allure of sapphire birthstone jewelry at BENARI JEWELERS, your premier destination for exquisite gems and fine craftsmanship. Whether you're searching for a meaningful gift for a loved one or looking to treat yourself to a touch of elegance, our Newtown Square and Exton jewelry stores offer an array of sapphire pieces to suit every style and occasion. Our expert team is here to guide you in finding the perfect sapphire jewelry that compliments your personality and reflects your sentiments. Visit us and elevate your jewelry collection with these timeless and cherished gemstones.