Not Your Grandma?s: The Religious Jewelry Trend Sweeping the Nation
August 6th, 2018
Sometimes, the unexpected finds a foothold in the world of fashion, setting the stage for trends that nobody sees coming. This summer?s sleeper hit? Regalia that recalls the world of religion so many of us grew up in.
This sudden religious jewelry trend is an import from fashionistas in Paris, and we have to say, we?re loving every second of it. While the traditional crucifix on a chain is still alive and strong with this recent resurgence, you?ll no doubt be glad to hear that there are many ways to hop right onto the bandwagon and experience the trend for all it?s worth.
Sure, these pieces are gorgeous, but what about those among us who happen to be looking for something a little bit different?
Good ol? Brother Wolf comes in strong with this category ? they produce plenty of religious jewelry with a striking, vintage, almost steampunk flair that will be sure to speak to those who shy away from the notion of wearing anything resembling a string of rosary beads out in public. This Jerusalem Cross and Holy Spirit pendant offers fashionistas religious jewelry on the more abstract end of the spectrum.
For the fashionista seeking something a bit more out-loud and proud, adding a bit of glam glitz will certainly help ? whether wearing to affiliate or simply for aesthetic value, it?s hard to call covering any type of religious symbology with diamonds a downgrade. Check out this cross-shaped pendant from Shy Creation for a piece that truly stand out.
Finally, something for the fashion-forward gents ? not one to limit themselves to the ordinary when it comes to their fine wares, Brother Wolf offers a line of items perfectly on-point for this religious jewelry trend.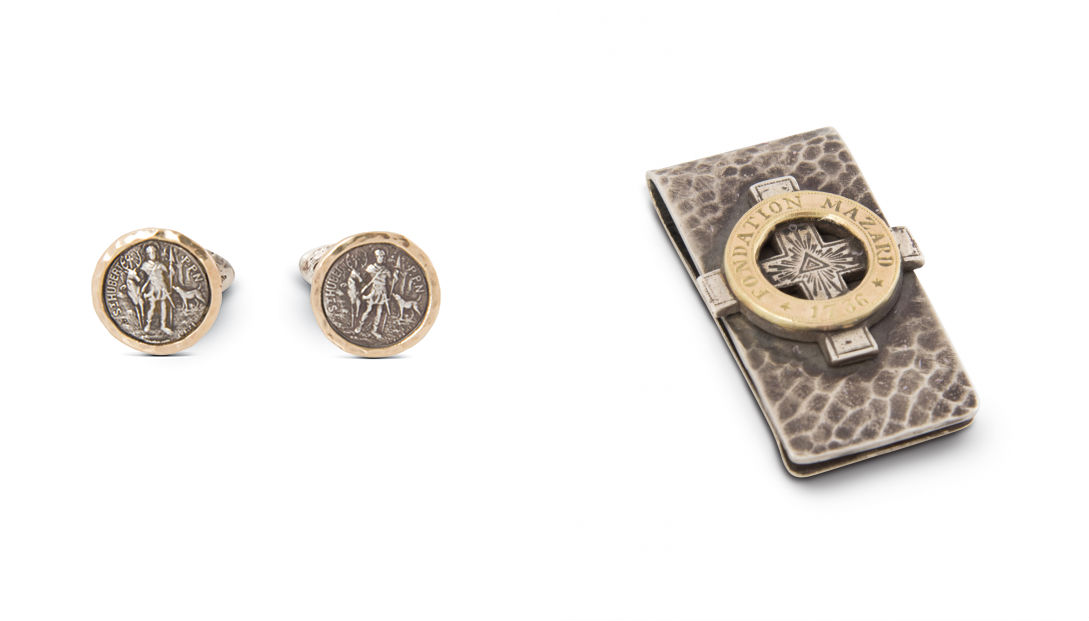 Going beyond the obvious, their designs for men are both tasteful and masculine, providing just the right blend of modern convention and vaguely vintage flair. While their selection of iconography on chains is certainly impressive, two of our favorites from them happen to be their St. Hubert and St. Roch cufflinks and All-Seeing Eye money clip, two perfectly coordinated accessories created with the fashion-forward male in mind.
These types of trends come and go, so if you?re in the Exton, Newtown Square, or Philadelphia area, stop by today. BENARI?s carefully-curated catalogue of fine jewelry for people of every walk of life offers a litany of pieces fresh enough to keep up with current trends and timeless enough to hold their own year after year. Our 15-day refund policy and 100% satisfaction guarantee will keep you coming back for more every time; that?s our promise to you.