Luxury Statement Watches: Finding the Perfect Piece for Your Style
December 3rd, 2018
What?s the latest in wrist candy? Statement watches are in. They?re a stylish way to instantly upgrade your outfit from casual to glam.
Whoever said statement watches are only for men clearly hasn?t ever taken a stroll through our shop. A striking timepiece can make a powerful statement, whether you wear it to work, to lunch, or simply while running errands around town.
Decisions, Decisions
It goes without saying: not all statement watches are created equal. Thankfully, there?s something for everybody and every type of style.
Finding a balance between a watch that meshes perfectly with your look and something that stands out and serves as a tonal counterpoint can be tricky. For example, if you?re looking for a watch to go along with elegant evening wear, picking something sleek and understated is a natural first instinct. However, this takes for granted the statement watch?s potential to shine in its own right.
What?s exciting about a statement watch is the double-duty it pulls. It sparkles and pulls the outfit together like a bracelet while also standing on its own as functional timepiece.
Masculine and Luxe Statement Watches
Instantly impart your ensemble with an upscale edge with something less dainty than the usual fare. Tissot is well-known for the many statement watches they produce for men. Their pieces for women are just as assertive. This statement watch in particular is eye-catching and great for a corporate setting.
Something Different
If standing out from the crowd is your thing, choosing a statement watch that deviates from the norm will feel like second nature. Gucci never fails to disappoint when it comes to statement pieces of all varieties.
This dramatically different gold wristwatch is adorned with a colorful moth. Its unique look feels straight off of the runway, perfectly boho-chic for the colder winter months.
Vintage Statement Watches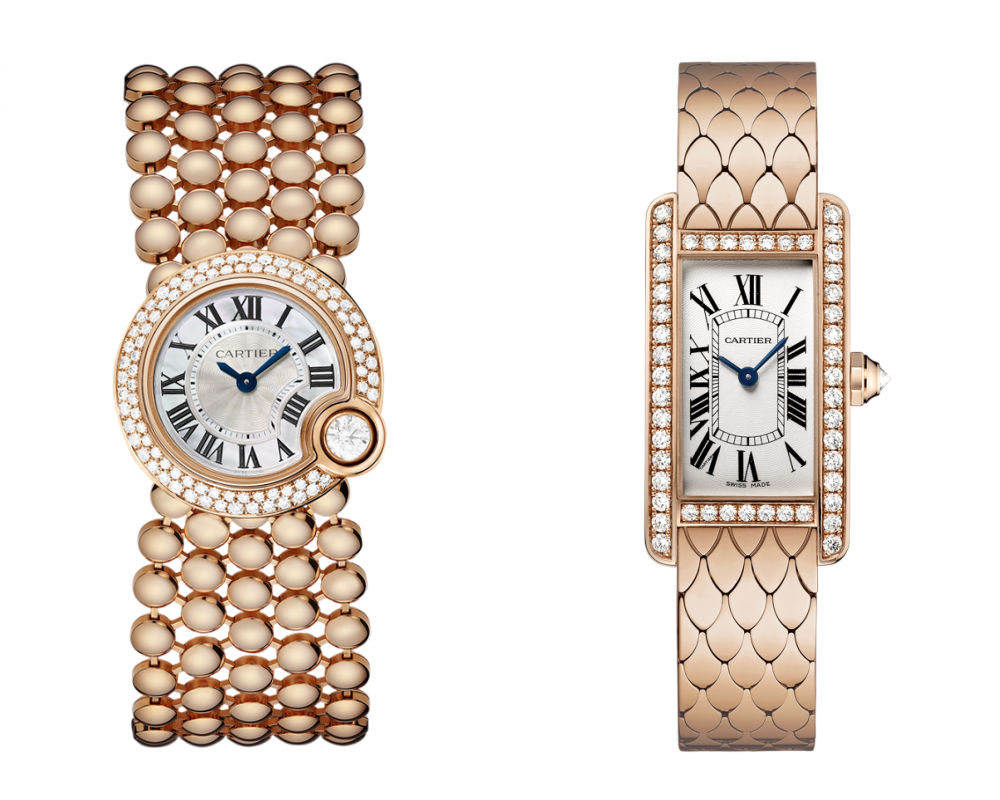 If a taste of old-school Hollywood allure is what you?re after, Cartier is without a doubt the way to go. A sight to behold in 18k pink gold, the Ballon Blanc de Cartier watch evokes the image of smoky Hollywood speakeasies and glamorous penthouse parties.
For a more vintage vibe, you can?t go wrong with the classy Cartier Mini Baignoire statement watch. Ramp the luxury factor up to eleven with the Tank Am?ricaine watch, similar in aesthetic and featuring an array of gorgeous diamonds around its face.
Holiday Shopping, Simplified: Statement Watches at BENARI
No matter who?s on your list this year, BENARI JEWELERS has got your back. We offer a shockingly diverse selection of statement watches for both men and women alike, each more fabulous than the last. With military discounts, financing options for those who qualify, and storefront locations in both Exton and Newton Square, Pennsylvania, there?s no reason to do business with anybody else.
For our extended holiday hours and to book an appointment, shoot us an email at sales@benarijewelers.com.