Interested in a Custom Jewelry Design? Read These 3 Tips Before Booking Your Appointment
June 15th, 2019
While custom jewelry is gorgeous and can immediately become an heirloom you and your family can treasure for generations, it's not something that comes out of the woodwork fully formed and perfect. Even with design experts to assist, you've got to invest time and effort into your custom jewelry dreams to breathe life into them.
If you're not quite sure where to start, let the experts at BENARI JEWELERS give you some pointers and inspiration that you can take with you when you're ready to make your wedding band, fashion jewelry, or custom engagement ring shine in reality.
Get Your Inspiration Ready
It won't help you to go into a consultation blind, just saying "well, I'd maybe like a round ring with those pretty blue stones around the diamond." That sort of thing will just end up frustrating you and may lead to a design that you really aren't in love with.
We suggest sitting down and spending a few hours drawing up a list that has all your preferred details for the custom piece. It may even help you to get a better idea of what you're looking for if you doodle a little sketch of the details on a piece of paper.
While you may be happy with an emerald cut ring, what exactly are you looking for?
For example, an emerald-cut diamond can be upright and paired with two smaller side emerald-cut diamonds. It can be a solitaire turned on its side to create an unexpected look. Have you thought about what sort of prongs you want on your oval cut ring? Semi-bezel prongs to mirror the roundness of the stone? Square prongs to create a cool contrast? It's important to know these things in advance!
Talk to the Experts
But while it's good to have your ducks in a row, don't forget that when you come into BENARI JEWELERS or send us an email, you'll be working with design experts. We have the years of experience needed to ensure that your piece—whether it's gemstone-studded, unadorned, or a classic diamond ring—is perfect. You don't ever have to feel like you need to hold back when discussing with our professionals exactly what you want in your custom work.
Hand-sketched art and cutting-edge CAD technology can be put to good use making sure that every detail of your piece is accounted for. We can emphasize features that are most important to you, as well as unnecessary details that may take away from the look or durability of your piece.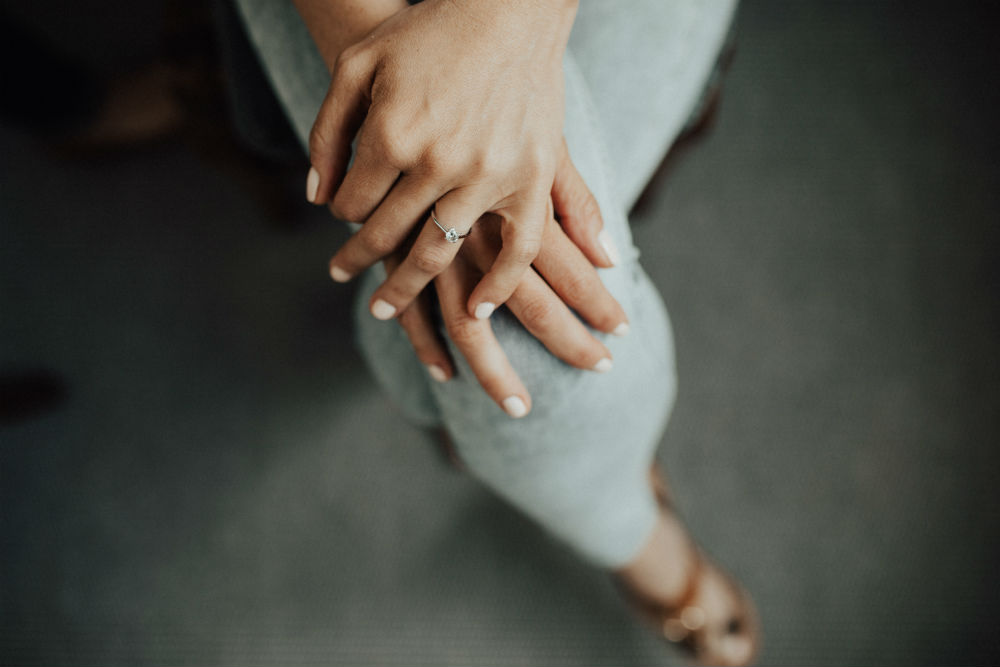 Borrow Ideas from Your Favorite Pieces
Jewelry design can be an arduous process, particularly when it comes to detail-intricate designs like halo engagement rings. There's a reason that designers have entire studios working together to come up with new collections. So, while you shouldn't steal ideas wholesale from designers, there's no reason why you can't take your inspiration from masters of their craft. To that end, we always like to encourage nascent custom jewelry designers to take a look through our collection of top-shelf jewelry.
When you're looking through the engagement rings and fashion jewelry from brands like Tacori, Maevona, and Simon G, you're sure to get insight into the diversity of jewelry and the possibilities that can be gleaned from masterpieces of modern design.
If you're interested in the possibilities of custom jewelry design at BENARI JEWELERS, give us a call at 866-363-0808, or stop by our Exton or Newtown Square, Pennsylvania showrooms today!