Diamond Fever: 4 April Birthstone Jewelry Ideas to Give Your Loved Ones
April 1st, 2019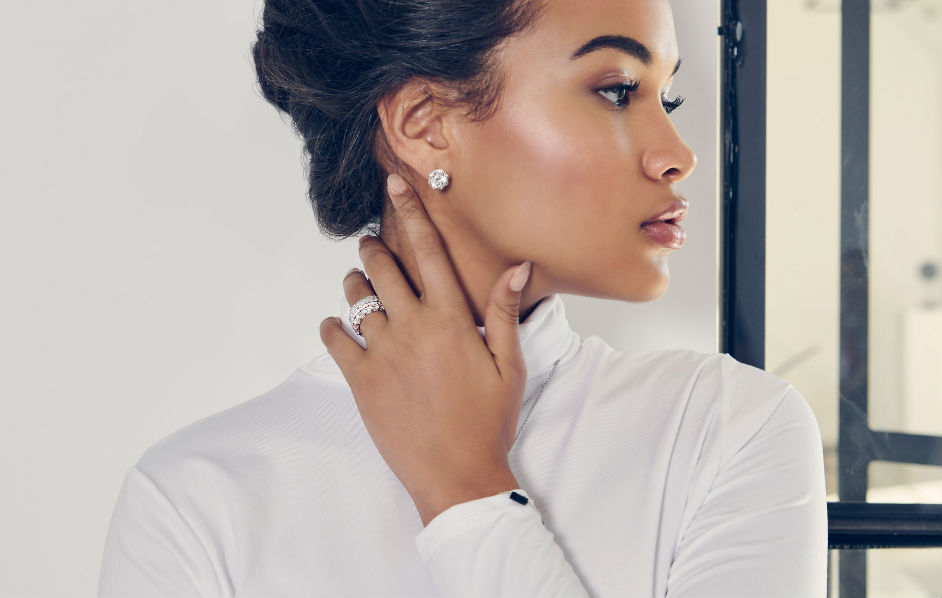 Let's face it: none of us need an excuse to invite more diamonds into our lives. Any reason we can find to adorn ourselves with the proverbial apple of our eye is enough. Can you blame us?
We've got plenty of patrons who arrived on this planet in this merry month way back when, and, to celebrate them, we're putting together a low-down on the April birthstone jewelry available in our catalog.
April Birthstone Jewelry has Got the Market Cornered on Luxury
A popular choice for both fashion jewelry and bridal jewelry alike, diamonds are one surefire way to make an unforgettable impact on everybody you happen to meet.
Famous for its toughness and the alluring sparkle made possible by its highly organized crystalline structure, diamond jewelry is a staple in wardrobes and collection from cultures the world over. While most of us will tend to think about colorless diamonds as the only ones out there, this is far from the case – highly-pigmented diamonds are actually much more valuable in a general sense than their colorless counterparts.
Diamonds have been loved and treasured from as far back as 4 BC – long-associated with deeply healing energy, their rareness makes them the ultimate symbol of everlasting devotion. That, and the fact that including them in one's ensemble is guaranteed to take a look from 0 to 100, real quick.
Do you have to be an Aries or a Taurus to enjoy diamond April birthstone jewelry year-round? Of course not. The more, the merrier, in our opinion.
Our Top Picks in April Birthstone Jewelry this Spring
Shy Creation cannot be beat when it comes to the dainty, feminine, and oh-so-desirable. Their cable-chain diamond bracelet leaves absolutely nothing to the imagination – the perfect breath of fresh air for the season, it's only one of a number of diamond bracelets we offer. Also worth taking into consideration if a diamond ring is what you seek: the Eden fashion ring, halo-style, a sight to behold in radiant 14k white gold.
Hearts on Fire's Liliana collection has much to offer in the way of diamond necklaces and other April birthstone jewelry. This gold diamond necklace features five prong-set diamonds accented with fabulous milgrain details.
Finally, for the diamond earrings lovers out there, the ultimate glam flourish comes in the form of this hypnotizing pair of diamond earrings from Henri Daussi's Jewels collection.
More From BENARI JEWELERS in 2019
Few tokens of appreciation show you care like something beautiful from BENARI JEWELERS, our wares in April birthstone jewelry certainly being no exception.
Whether you're shopping for a friend or for your wedding, our selection of diamond jewelry is unmatched in both Exton and Newtown Square, Pennsylvania, as well as the greater Philadelphia metropolitan area. For more information and directions to our two brick-and-mortar shops, you can reach out to us through our website. We look forward to seeing you soon.