BRIDESMAIDS GIFT IDEAS
June 10th, 2015
Without your bridesmaids, your special day wouldn't be the same. You may be getting excited about your own registration gifts, but don't forget to give back to the ladies who made the celebration come together with these special bridesmaids gift ideas.
Champagne – He popped the question, now it's time to pop champagne! Relax with the girls and enjoy the time you have together. Champagne is a great gift since there are options for every budget and well, not to judge a book by its cover, but they tend to have really cute packaging!
Photo source: http://www.chandon.com/products/limited-edition-rose/
Scrapbook – Speaking of books, taking a little bit of time to make a scrapbook for each bridesmaid is a sentimental gift they'll treasure forever. Yes, it might add some more time in your busy wedding planning schedule, but it would be completely worth it. Gather pictures of moments you've had with each bridesmaid and start working your arts and crafts skills. Add passages inside and little notes to add more of a touch. (It'll help with the bridesmaids that you don't have many photos with too!)
Photo source: https://samallencreates.com/2014/02/13/a-gift-from-the-bridesmaids-and-maidmatron-of-honor-a-gift-of-letters-for-the-bride/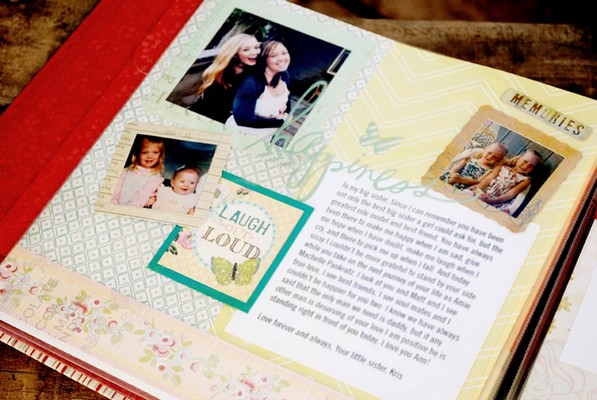 Monogram Necklace – Monogrammed items are a classic gift for bridesmaids. For a special occasion like this, you want to choose something your bridesmaids will wear more than once. A necklace is a wonderful option and the monogram makes it unique to each bridesmaid.
Photo source: http://benarijewelers.com/
A Sweet Treat – From pretty fruit baskets to chocolate covered strawberries, there's always room for a little something sweet!
Photo source: https://www.ediblearrangements.com/fruit-gifts/chocolate-dipped-strawberries-with-mixed-toppings-box-1048?t=1434466763077
Spa Items – Are you guilty of being a bridezilla? Give your girls a reason to relax with spa items like organic soaps, massage gift cards and bath salts.
Photo source: https://www.dottyvintageweddings.co.uk/bridal-beauty-tips/
Watches – She can count down the days with you and still wear it after all of the celebration. Watches are a classic gift that can show how well you know her style.
Photo source: http://www.benarijewelers.com/watches-brands/michele