BEST NAIL POLISH COLORS TO MATCH YOUR ENGAGEMENT RING
July 20th, 2015
In a recent article on Perfecting the Ring Selfie, we decided to go more in depth with step one of getting a manicure. See what nail polish colors match best with your engagement ring style!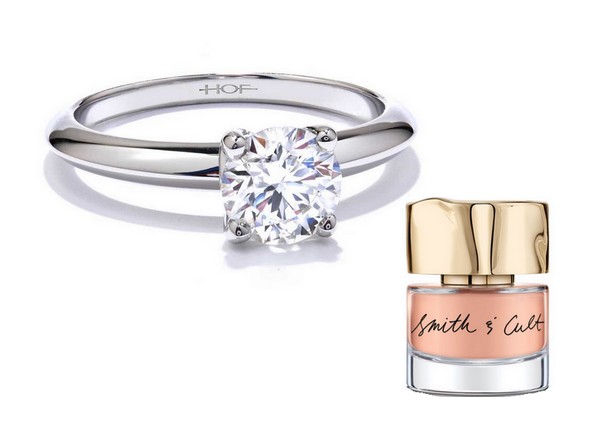 A classic color for a classic ring. Smith & Cult has perfect neutral tones that allow your round brilliant solitaire by Hearts on Fire to shine.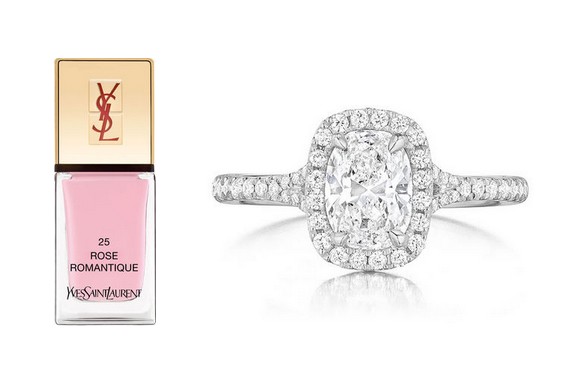 For a trendy bride, pair a light pink YSL nail polish color with your cushion halo diamond engagement ring by Henri Daussi. The hint of color accents your ring to show how extravagant each diamond is.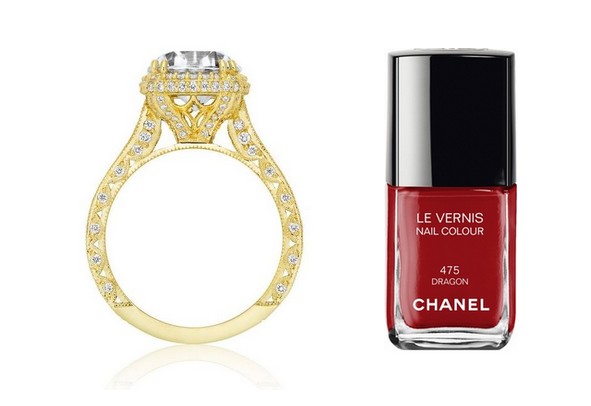 You take beauty back to its traditional roots with a TACORI yellow-gold engagement ring. Yellow-gold goes back far in history and matches well with some timeless Chanel red polish.