ArtCarved: Unique Wedding and Engagement Rings for Your One-of-a-Kind Love
August 15th, 2019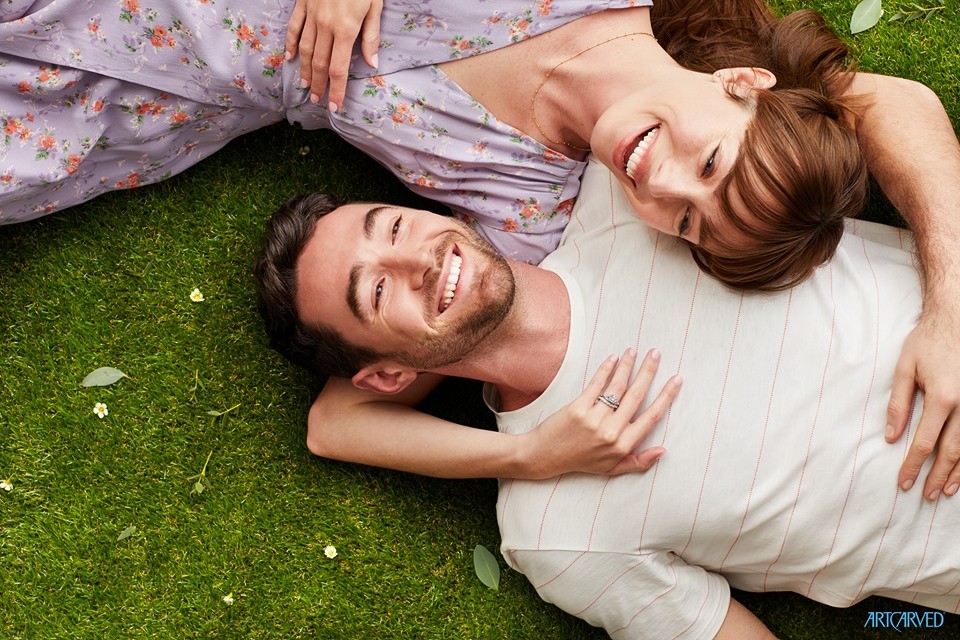 Your relationship is one-of-a-kind, and you want an engagement ring that reflects everything the two of you are and aspire to be in the future. Because some of the best engagements begin with perfect proposals, it?s only natural that you?d want an engagement ring from a leading designer. With almost 200 years of jewelry excellence to its name, ArtCarved is a brand many engaged couples know and love. Read on to learn more about this prestigious bridal brand!
170 Years of Expert Jewelry Craftsmanship
ArtCarved was created with the goal of investing happiness, passion, and love into every piece of jewelry they craft. Founded in 1850, the company recognizes that true love is both beautiful and exceedingly rare. To that end, every carefully designed piece created by ArtCarved celebrates once-in-a-lifetime love and devotion. Choose from a wide array of exquisitely designed pieces that showcase both the wearer?s unique spirit and the couple?s plans for the future.
One-of-a-Kind Rings for Extraordinary Love Stories
Whether you intend to surprise that special someone with a proposal or select a ring together that celebrates your love, ArtCarved provides an extensive array of engagement rings for every taste and budget. Here are some of the remarkable collections from which couples can choose.
Vintage Collection
Showcasing designs dating back to the 19th century, the Vintage collection features jewelry inspired by ArtCarved?s archival catalog. Along with intricate scrollwork, the rings in this grouping feature filigree, milgrain, and Art Deco motifs popular in the 1920s. The collection?s penchant for geometric and round halos invokes both the romantic excellence of the Art Nouveau period and the architectural boldness of the Art Deco period. This collection is ideal for lovers with a passion for grandeur and good old-fashioned romance.
Contemporary Collection
The best relationships are full of happy surprises, just like the jewelry in this remarkable collection. Celebrating ArtCarved?s legacy with a modern twist, the Contemporary collection features hand-carved designs and hidden multi-tone secrets decorating the inside of the band. Choose from white-gold bands with yellow-gold interiors and yellow rings with white interior accents. Plus, lovers of the outdoors and romantic souls alike will find a lot to appreciate in the decorative touches inspired by nature, including diamond-enhanced petal and leaf accents.
Classic Collection
Lovers with a passion for the timeless look may prefer the rings in the Classic collection. Featuring contemporary designs and dramatic center stones, engagement rings in this group boast clean lines and stunning details. Additionally, the highly polished bands shine brightly in any lighting, attesting to the masterful artistry that ArtCarved invests in even minimalist engagement rings.
ArtCarved also offers a wide selection of coordinating wedding bands. Choose from classic, vintage, and contemporary styles to create a cohesive bridal jewelry look that?s a memorable as your love story.
Shop Our ArtCarved Bridal Jewelry Collection Today
A family-owned and operated jewelry company, BENARI JEWELERS treats every customer like our only customer. You can count on our knowledgeable staff to help you find engagement rings and wedding bands that are as breathtakingly beautiful as your love for each other. Stop by today to try on rings by ArtCarved and other top designers. We look forward to meeting you!